Gluten free pizza base 300g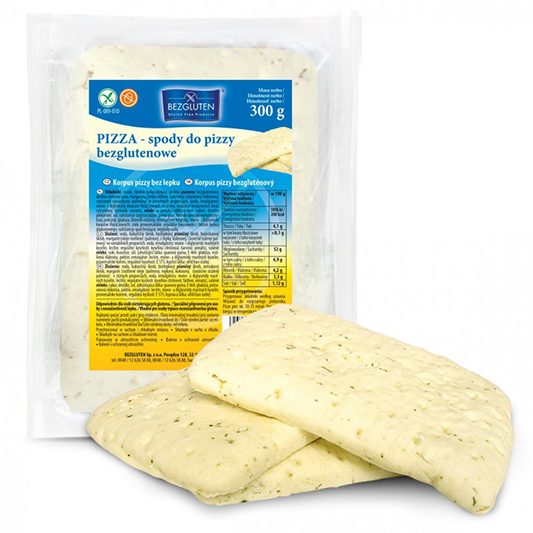 3 psc.
Ingredients: water, corn starch, gluten free wheat starch, potato starch, margarine (vegetable oils / palm, canola, coconut, partially hydrogenated palm / in varying proportions, water, emulsifiers: mono- and diglycerides of fatty acids, lecithins; acidity regulator: citric acid, dye: annato), skimmed milk powder, sugar, baker's yeast, salt, thickening agents: guar gum, hydroxypropyl methyl cellulose, pectins; glucose, dietary fiber, emulsifiers: lecithins, mono- and diglycerides of fatty acids; Herbes de Provence, acidity regulator: gluconic acid lactone; raising agent: sodium carbonate.
Suitable for people intolerant to gluten.
Nutritional value per 100 g of product:
Energy value in 100 g of product: 1096 kJ/ 260 kcal
Fat: 4,1 g
of which saturates: < 0,1 g
Carbohydrate: 52 g
of which sugars: 4,8 g
Fibre: 4,2 g
Protein: 1,3  g
Salt: 1,12 g
Net weight: 300g
Expiry date: 3 months
Packed in modified atmosphere.
SEND to your friend