Gluten free pop rolls 180g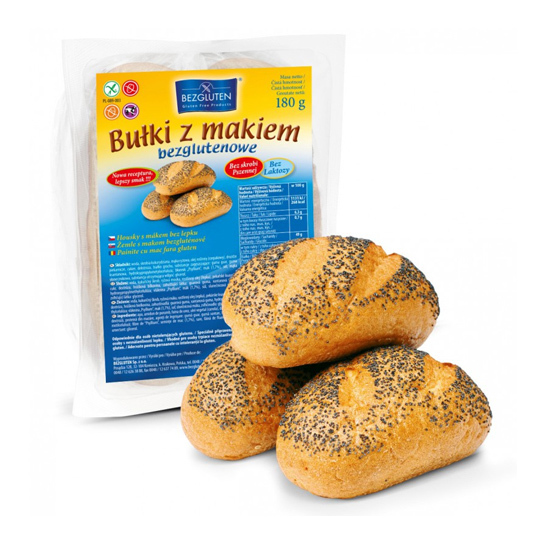 3 pcs
Ingredients:  Water, corn starch, rice flour, oil rapeseed, baker's yeast, sugar, dextrose, pea protein, thickeners: guar gum, xanthan gum, hydroxypropyl methyl cellulose;  fiber "Psyllium", poppy seed(1,7%), salt,  sunflower flour, humectant: glycerol.
Suitable for people intolerant to gluten.
Nutritional value per 100 g of product:
Energy value in 100 g of product: 1131 kJ/ 268 kcal
Fat: 6,3 g
of which saturates: 0,7 g
Carbohydrate:  49 g
of which sugars: 3,4 g 
Protein: 3,8 g
Salt: 1,10 g
Net weight: 180 g
Shelf life: 3 months
Packed in modified atmosphere.
Storage: cool and dry
SEND to your friend