Gluten free Wholegrain rice flour pasta 300g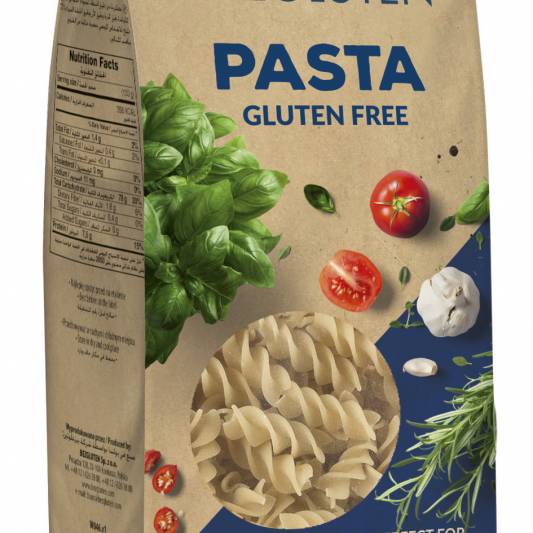 Ingredients: whole grain rice flour (65%), rice flour.
Suitable for people intolerant to gluten.
Nutritional value per 100 g of product:
Energy value per 100 g of product: 1569 kJ/ 370 kcal
Fat: 2,5 g
of which saturates: 0,8 g
Carbohydrate: 78 g
of which sugars:1,4 g
Fibre: 2,7 g
Protein:7,6 g
Salt: 0,009 g
Net weight: 250 g
Shelf life: 24 months
Storage: cool and dry
Preparation:
1. Boil the water.
2. Slightly salt the boiling water, add some oil.
3. Put the noodles on boiling water. Cook for 6-7 minutes.
4. Drain the noodles and rinse with cold water.
SEND to your friend