Gluten free Morelka -sponge cupcake with appricot filling 60g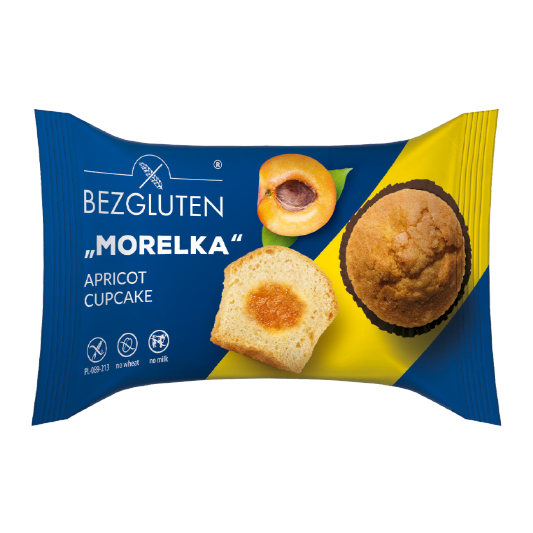 Ingredients: Sponge cake (83%): eggs, rapeseed oil, sugar, starch (maize, potato, rice), rice flour, humectant: glicerol; thickeners: locust bean gum, xanthan gum; potato fiber, emulsifiers: mono - and diglycerides of fatty acids; raising agent: sodium carbonate; aroma. Apricot filling (17%):apricots /35%/, sugar, gelling agent: pectin; acidity regulator: citric acid; flavor, preservative: potassium sorbate.
Suitable for people intolerant to gluten.
Nutritional value per 100 g of product:
Energy value in 100 g of product: 1751 kJ/ 419 kcal
Fat:23 g
of which saturates: 3,2 g
Carbohydrate : 49 g
of which sugar: 28 g
Protein: 4,6 g
Salt: 0,19 g
Net weight: 60 g
Expiry date: 3 months
SEND to your friend