Low protein daily bread PKU 300g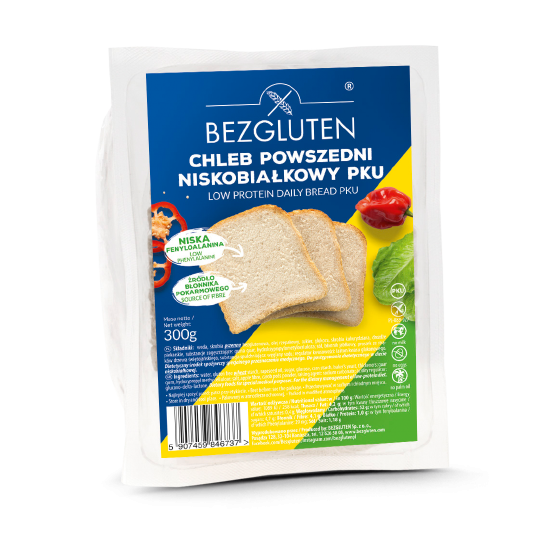 Ingredients: water, gluten free wheat starch, rapeseed oil, sugar, glucose, corn starch, baker's yeast, thickeners: guar gum, hydoxypropyl methy cellulose; salt, apple fibre, carob pods powder, raising agent: sodium carbonate; acidity regulator: glucono-delta-lactone.
                                                                      

Nutritional value per 100 g of product:
Energy value per 100 g of product: 1089 kJ / 258 kcal
Fat: 4,2 g
of which saturated: 0,02g
Carbohydrate: 52 g
of which sugars: 4,7 g
Fiber: 4,1 g
Protein: 1,0 g
of which phenylalanine: 29 mg
Salt: 1,18 g


Net weight:  300 g
Expiry date: 3 months
Store in dry and cool place.
Packaged in a protective atmosphere.
SEND to your friend