Gluten free rice flour 500g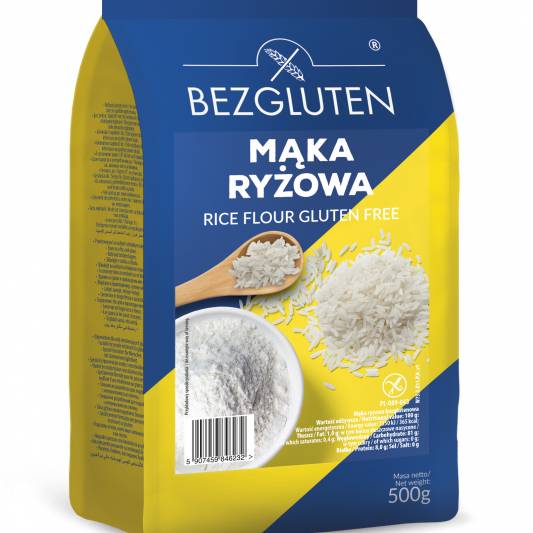 Ingredients: rice flour gluten free.
Suitable for people intolerant to gluten.
Nutritional value per 100 g of product:
Energy value in 100 g of product:1550 kJ/ 365 kcal
Fat: 1,0g
of which saturates: 0,4 g
Carbohydrate : 81 g
of which sugars: 0 g
Protein: 8,0 g
Salt: 0,0 g

Net weight: 500 g
Expiry date: 6 months
Store in a cool and dry place.
SEND to your friend